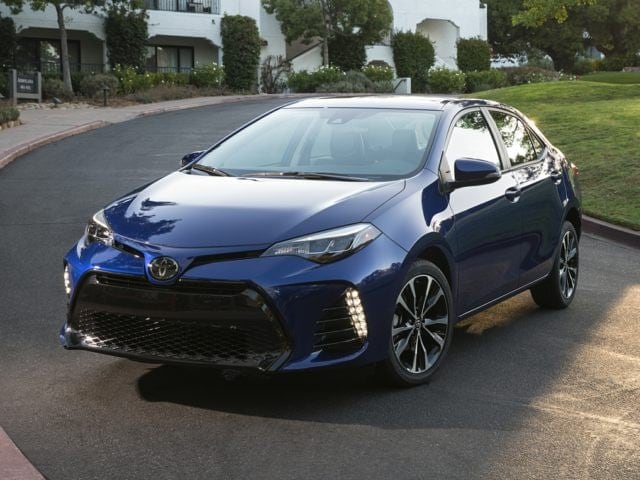 If the 2017 Toyota Corolla had a birthday wish, it would probably wish to remain as the country's best-selling compact sedan--and one of the world's best-selling cars in general.
With new updates to the 2017 model, we have a good feeling about the Corolla getting its wish.
This marks the 50th anniversary of the Corolla nameplate, and while things have definitely changed over the years--including a few body style tweaks and a huge variety of design options--this sedan's sturdy and stoic little personality hasn't changed one bit. It's still the reliable everyday driver that we know and love.
For some drivers, their Corolla is literally the same car they knew and love, because Toyota durability means that some 80% of their cars produced in the last 20 years are still on the road today (according to Toyota).

?But just because Corolla sedans hold onto value like a dog to a bone doesn't mean that you can't afford to buy a new model--in fact, its legendary value means that buying a new 2017 model is actually a pretty smart choice, especially considering new incentives and lease deals at Suburban Toyota.
With a starting price of just $18,500, the well-equipped Corolla L sedan is an affordable choice for a lot of people--explore the 2017 Corolla LE Eco, XLE, XSE, or the limited-run 2017 Corolla 50th Anniversary Special Edition to see tons of standard and available premium features, all for less than $25,000.
Check out five reasons to buy the 2017 Corolla, as told by Autotrader, or check out new Corolla inventory at Suburban Toyota to see new deals.