The
Right

Tires for Your Toyota

Many tires might be the right size, but the wrong option for your Toyota. Our expert technicians ensure you have the right tires for your specific model.

Nobody knows your Toyota better than we do.
Tires matched exactly to your vehicle
Road hazard coverage included on eligible tires
Factory-trained technicians
SHOP NOW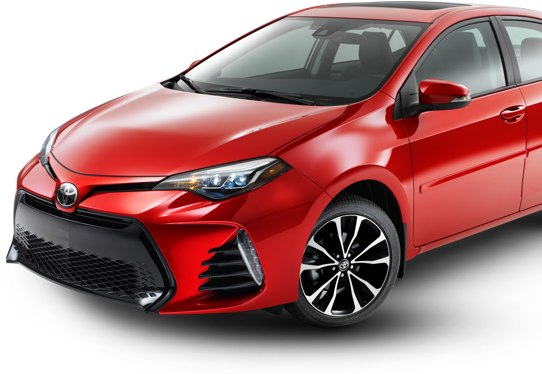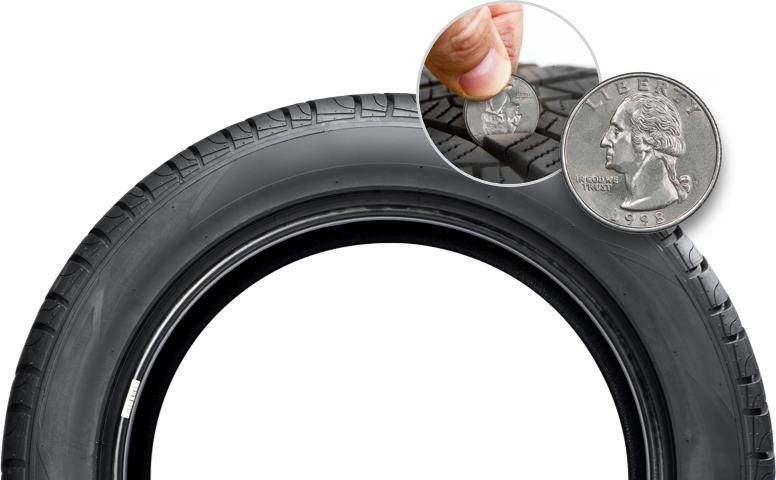 Use the Quarter Test to Check Your Tread
Find the grooves that go around your tire. Turn Washington upside down and insert him headfirst into a groove. If you can see the top of his head, you should get new tires.
Visit your Toyota dealer for a complimentary inspection from our certified tire experts.
SHOP NOW
Everything Tires at Suburban Toyota of Troy
You can discover a better way to buy and maintain your tires when you choose us. We carry a vast selection of high-quality tires and provide expert tire service to keep your vehicle safe and performing at its best. Our team has the inventory and equipment to meet all your tire needs while providing more convenience and affordability.
We provide everything from online tools to a certified team of technicians to help you save time and find what you're looking for.
High-Quality Tires for Sale
You can save time finding the best set of tires for your driving needs and vehicle by exploring our online selection. Instead of consulting your owner's manual or checking your driver's side door jamb, you can enter basic information about your vehicle to find the right-sized tires for your Toyota model automatically.
When you look through your results, you can find popular tire manufactures, summer and winter tires, reviews, and special savings. We even include the cost of fully installing a set of four tires for more transparency. The price of installing tires includes mounting, balancing, and installation. We provide 24-month road hazard coverage for eligible tires for even more assurance.
Some of the brands you can expect to find in our selection include:
Firestone
Dunlop
Yokohama
Continental
Michelin
Be sure to view our tire rebates to take advantage of additional savings.
Choosing Summer and Winter Tires
Summer tires are perfect for enhancing your traction and handling on dry pavement and warmer weather. You can choose from a variety of options to discover the right match for your driving needs. We carry everything from performance tires to off-roading tires so that you can get the most out of your time behind the wheel.
While all-season and summer tires may be safe enough for most seasons, they don't compare to the traction and safety you can expect from winter tires. Only winter tires have a unique rubber composition that remains supple and retains its traction in cold weather. Summer and all-season tires become rigid and lose traction during colder temperatures.
Winter tires also include special siping to grip ice and tread to shed snow so that you can take on all types of winter conditions with more confidence and safety.
Expert Tire Service
Instead of the long wait times you can expect from your average repair shop, you can enjoy more convenience and expertise when you choose us. We provide a state-of-the-art service center, specialized equipment, and certified technicians to streamline your tire service experience. Our team follows brand best practices and industry standards to ensure precision and quality.
Routine tire service is crucial for your vehicle's performance and safety. Neglecting tires affects handling and can make for unsafe stopping distances, increased risk of blowouts, and worse fuel economy. Regular tire maintenance is less expensive and time-consuming than waiting until a more significant issue that requires additional repairs or replacements.
Our service team can help you stay up to date with your tire maintenance schedule by offering expert service and specials to lower the cost of care. Some of the tire services we provide include:
Tire Repair: We can repair small punctures and leaks to keep your tires in service.
Tire Rotation: By consulting your owner's manual and working with our team, you can rotate your tires on a schedule to distribute the tread wear evenly across all four tires and increase their longevity.
Tire Changes: Whether you're changing tires for a new season or found a new set, our team provides expert tire changes that include mounting and balancing.
Contact Us
You can get started online by browsing our selection of tires for sale and contacting us to schedule a service appointment today.